Wanna Swap? I am always interested in trying new varieties of crops. If you want to trade for any of the seed I have for sale send me an offer. I will trade for most anything I don't already grow, from a small amount to pounds. If you are another small farmer and are needing a larger amount of seed, you have come to the right place. Lets trade!
I do a lot of online business, in order to track and fill any orders easier I will be directing you to my items on Ebay and Amazon. It was hard to track down orders from my website, so this will help me fill your order in a very timely manner. For mail order chicken hatching eggs send a check or money order to:
Lewis Family Farm
32502 Logan Place
Macon, Missouri 63552
Dexter Cattle
Sold Cattle have their listings removed the day of the sale. If they are listed here there still available.
Unregistered weaned Dexter bull calves or steers start at $500. Prices increase with their age. Registered steers and bull calves start at $750. All registered cattle are registered with the ADCA. Visit the Dexter Cattle page to see pictures of these calves parents as well as the entire Lewis herd. Un-weaned calves can be held for $100 down until weaned. Delivery is available for $1 a loaded mile from Macon Missouri. If you have questions feel free to call, first time buyers are welcome.
Bulls:

Lewis' Nero ADCA #041516 is a red polled Dexter bull calf born 6-1-16. He has been tested and is not a carrier of Chondro or PHA. He is A2/A2, heterozygous polled. He is not halter trained but will come when called and is friendly and non-aggressive. Nero's parents are Arod and #2. Delivery is available for $1.50 a loaded mile from Macon Missouri. $1,000, will consider trading for a heifer.
We also have hay for sale.
We have several hundred square bales of hay available every year. We have Brome and mixed grass hay. We ask $3.50 in the barn or $3 a bale from the field. We also have square bales of wheat straw for $3.50 a bale.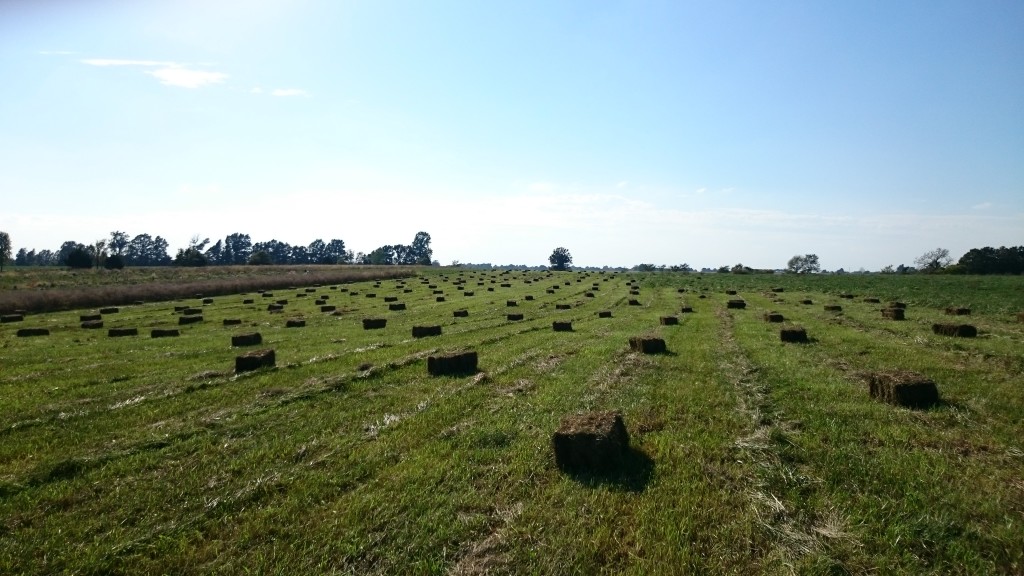 Click to Buy Smoke Signals popcorn
Click to Buy Buckwheat
Click to Buy Daisy 880 Parts
Click to See All My Ebay Items