Lewis Family Farm
Macon Missouri
Dexter Cattle
Sold Cattle have their listings removed the day of the sale. If they are listed here there still available.
All my cattle are grass-fed. No grain supplementation, only forage hay and mineral.
 All registered cattle are registered with the ADCA. Visit the Dexter Cattle Page to see pictures of these calves parents as well as the entire Lewis herd. Un-weaned calves can be held for $100 down until weaned. Delivery is available for $1.50 a loaded mile from Macon Missouri. If you have questions feel free to call, first time buyers are welcome. To be put on a notification list when more cattle are available just contact me through the Contact Us Page. Date that the picture was taken is usually displayed underneath the picture for reference.
Bulls:

#26 $1,000 Lewis' Nero ADCA #041516 is a red polled Dexter bull born 6-1-16. He has been tested and is not a carrier of Chondro or PHA. He is A2/A2, heterozygous polled. Will come when called and is friendly and non-aggressive. Nero's parents are Arod and #2. Delivery is available for $1.50 a loaded mile from Macon Missouri. Nero's testing was done at UC Davis. Will consider trading for a heifer.
#33 Maxwell $575. Maxwell is the son of #11 Milk Jug and Arod. If you are looking for a small bull here he is. Maxwell is a shorty and very beefy for his size. Maxwell is purebred Dexter but his mother is not registered. He was born 5-9-17 and is not yet weaned.
STEERS
#32 Conner $550 was born 3-5-17. Conner is a steer and is the son of #12 Kansas Girl and Arod. His mother is 1/4 miniature Hereford and Dexter. Conner has a nice build and will make a great steer.
We also have hay for sale.
We have several hundred square bales of hay available every year. We have Brome and mixed grass hay. We ask $3.50 in the barn or $3 a bale from the field. We also have square bales of wheat straw for $3.50 a bale.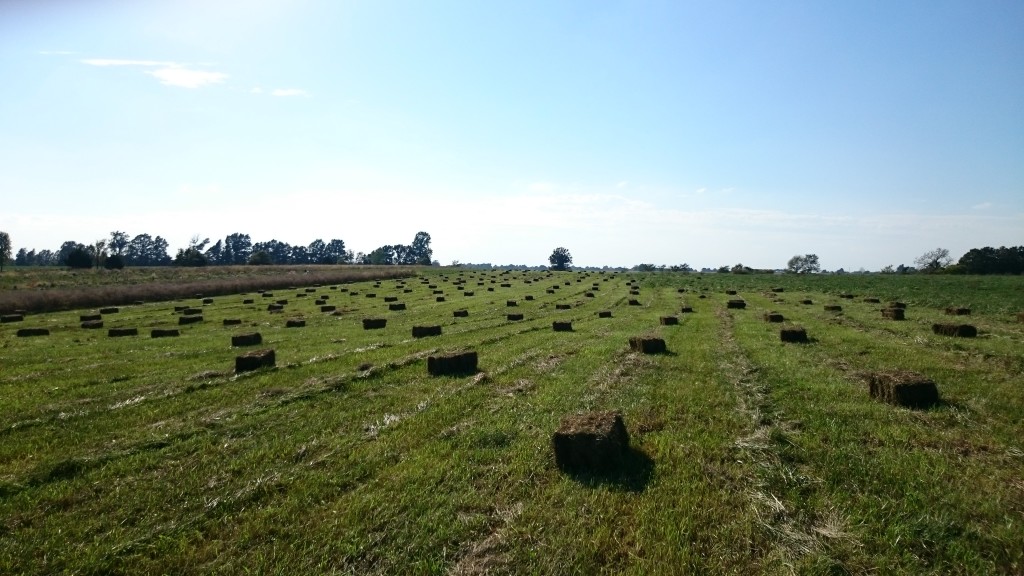 Click to Buy Smoke Signals popcorn
Click to Buy Buckwheat
Click to Buy Daisy 880 Parts
Click to See All My Ebay Items