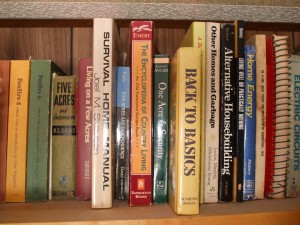 I am always reading and learning new things. I have hundreds of public domain books that I find relevant to what I do. People often disregard older ways and technologies at their own folly. Here are some free books that are public domain, so feel free to share with others. I will be adding to this constantly as I get more.
If you have a public domain book I don't have listed that is relevant to small farming or homesteading please send it my way and I will add it to this collection. If you are the author of an ebook that would like to share let me know as well, I am always for sharing knowledge.
Currently these will only be organized by the general subject, later I will try to give a rating to each and list them in that order. I will label anything under 20 pages as a Pamphlet.
Book Categories:
Beekeeping
Cattle
Poultry
Other Livestock
General Homesteading/Farming
Gardening/Crops
Medical
Energy/Tech
Beekeeping:
Cattle Books:
Poultry:
Other Livestock:
General Homesteading/Farming:
Gardening/Crops:
Medical:
Where There Is No Dentist 2009
 Energy/Tech: