We are a small family farm striving towards self sufficiency in northeast Missouri. We are working on producing natural grass fed beef and dairy products with our small herd of Dexter cattle. We also keep a large flock of free range chickens for eggs and meat as well as other critters. We have a large garden as well as some very small scale row crops. We have a lot more planned for the future.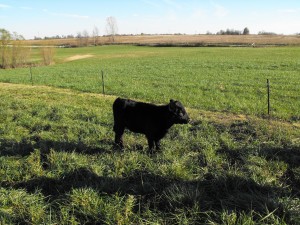 For several years we have hauled antique equipment back to our place to be used on our farm. Most people visit an antique store for decorations and such, we visit one for parts and supplies. Most of the farming implements we use are from the 50's and 60's before farms started to grow in acreage. These smaller implements and equipment are perfect for our small farm. By looking for good deals we now have all the equipment we need for working our land. We spent less for all this equipment than the average price of a used compact tractor. There are a few holes left, but there is always something that will make a job easier.
We started our small farm with a 1952 Ford 8N as our only tractor. Our little Ford does everything from cutting and baling hay to pulling our AC 72 pull behind combine to harvest our crops. It has been a faithful work horse.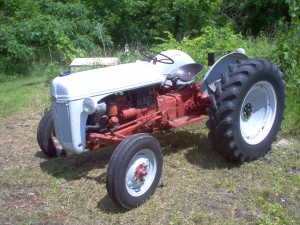 As our farm grew we added another small Ford tractor to our lineup to help with some of the heavy work. After looking at several tractors the best deal we found was on a Ford 861 diesel Powermaster.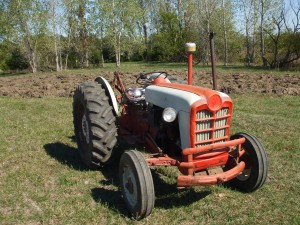 We have a large garden and practice canning and drying. We focus on heirloom plants and seed saving. We are always trying to find the best suited plants for us and our area. We have planted many nut and fruit trees and continue to add more every year.
To see what we are currently working on or are planning in the future see our blog pages.
The Lewis Family Farm members:
Joseph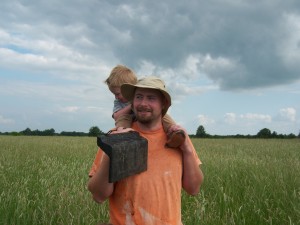 Val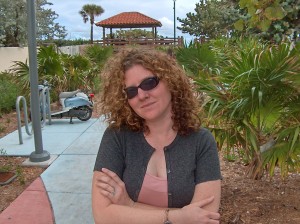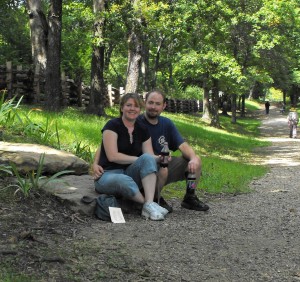 Jade
Jacob
Luke
Our Farm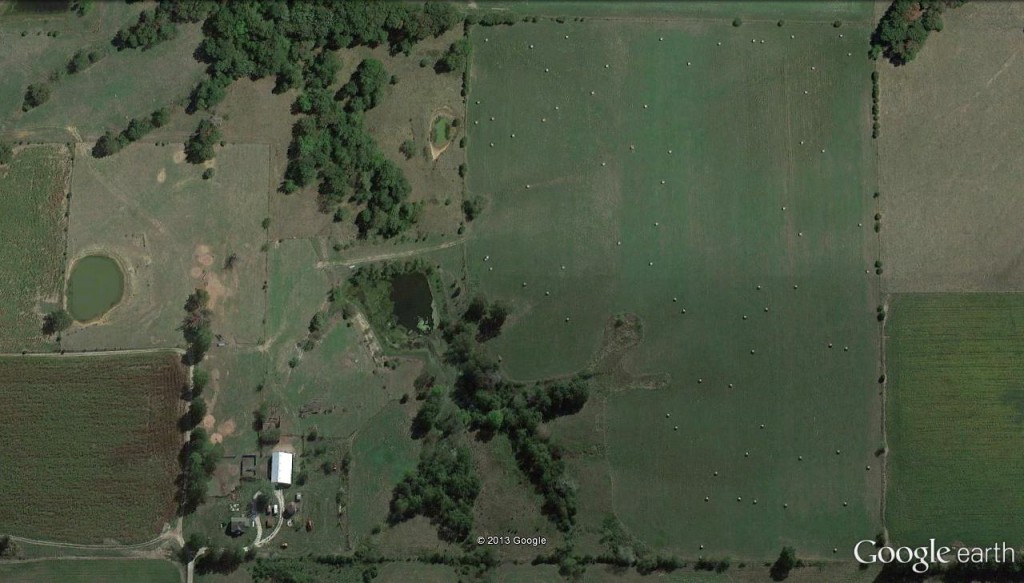 Our Farm is located down a dead end road surrounded by woodland and fields. The road ends at our farm, and no roads border our property. An awesome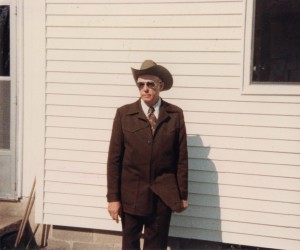 location, but still just a mile and a half off a major highway. We think it is a peace of paradise in the great state of Missouri.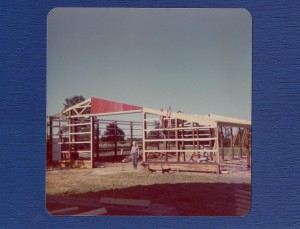 Our farm is a part of my Grandpa's 210 acre farm which he farmed in the 70's and 80's. While we didn't inherit the place, it is still a neat link to our families past. My grandpa sold his farm in the late 80's and moved to Kansas. Many of the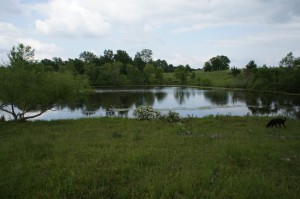 nice features of this property were built by my grandpa. The shop and grain bin were built by him, as well as the big and small ponds. The house is a little older and was built around the turn of the last century.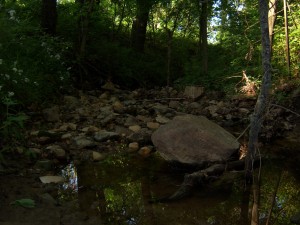 A wet weather stream cuts through the middle of our farm, and is a nice place to take a walk or escape the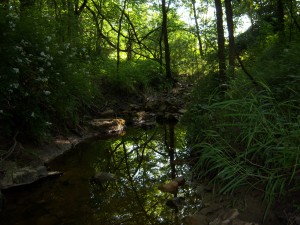 heat in summer. Surrounding this stream are mature trees consisting mostly of hickory with some oak as well as other species. On the south end of our property is a large flat field providing nice pasture and farm ground.
Large Field: